News You Can Use


1/27- In order to help the success of "Valentine", I'm starting a virtual Petition. Please use the "Contact" button, to send me your email, name, and phone number (optional). I will compile the information, and send it out to many radio stations on Valentines Day. Please Help!!!

1/21- I'm lazy, and never update the news page. But, you know where to look for all the newest happenings! But, something REALLY exciting is happening in PDT land! Stay tuned for all the details!



12/27- Listen as PDT hits the airwaves on 99.5, WZPL.

12/21- New show dates!!! Is PDT coming to a town near you? Added a new feature-
Wallpaper
! It's still a work in progress!

12/16-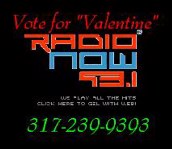 10/11- From the Indiana State University campus paper: